Timeless, effortless elegance from the stage, to the studio, to the street.
Ballerina Couture's meticulously-crafted collection focuses on fit and fabric, featuring a gorgeous array of colourful, buttery-soft leotards that pair as well with pointe shoes and a tight bun as they do with denim and heels.
A fresh take on the classic ballerina style, the simplicity and clean structure of BC's leotards result in an elegance that's ethereal, effortlessly chic, and youthful. Turn heads with your unique Ballerina Couture Fashion style!

100% Handmade in Toronto, Canada.
About the Designer
Born in Port of Spain, Trinidad, Tina Pereira is an award winning ballerina.
More about Tina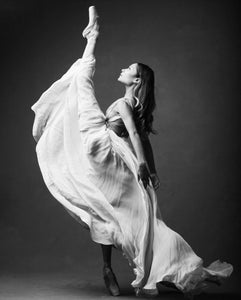 Spread the Love
Do you love Ballerina Couture, free giveaways, and gorgeous leotards?
Join our Ambassador program and Save 10% off of your orders for you and your friends and start building your dream Ballerina Couture wardrobe!
Join now